Whether you're designing a new space or making a quick fix. Carpeting your living room is a great way to improve the look and feel of the room. Carpet can be expensive, though. You want to make sure that you purchase the right carpet for your needs and budget. This guide will help you how to choose a carpet for the living room. It will teach you how to choose colors, fibers, and patterns for your specific needs. Read on to learn more about carpeting. And how to make an informed decision when it comes time to purchase! Let's see How to Choose a Carpet for Living Room.
What is Carpet?
Carpets are woven fabrics used to cover floors. They come in many different types, colors, and patterns. Carpets provide warmth, comfort, and insulation. They may also be used as decorative pieces for both interior and exterior spaces. Carpets are typically made of wool or synthetic fibers like nylon or olefin.
Types of Carpet
Carpeting can be a great way to add warmth and style to your living room. Carpet is available in many different styles, colors, and fibers. It's important to know what the differences are so that you know which one will work best for your needs.
In terms of color, there are three types: neutral, earth-toned, and bold/contemporary. Neutral color carpets are popular because they work well for a wide range of home decor styles. Earth-toned carpeting typically features shades of brown or green with accents of gold or rust. These colors work well with traditional home décor styles. Bold-colored carpets feature various shades of black and gray with pops of bright color. These colors tend to look best in contemporary spaces or areas with lots of natural light.
The most common type of carpet fiber is nylon, polyester, olefin, wool, acrylics, and silk. Though there are many others on the market today. Of these types, nylon is the most common due to its durability and resilience against wear and tear. Olefin has excellent stain resistance while still being soft enough for bare feet. It's also less expensive than most other types of carpet
Choose the Best Color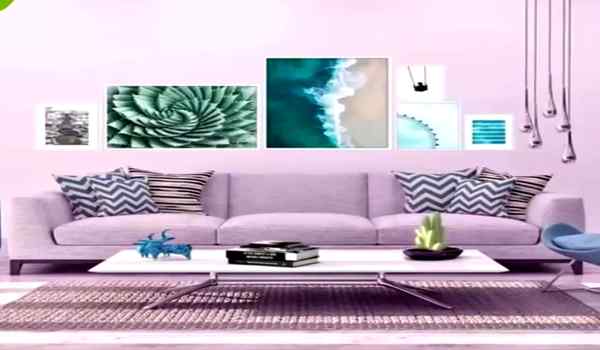 Picking the right color is the first step. If you want to create a room with a specific mood. You'll want to choose colors that suit your needs. For example, if you wanted to create a relaxing space. You might want to choose greens and blues to create a calming atmosphere.
To figure out which color will suit your needs best, think about how the room is used. And what kind of mood do you want to create? You can even take into account the furniture. And other décor choices to help you decide which color is best for your home.
Choose the Right Fiber
The carpet is made from fibers. The type of fiber you choose will have a significant impact on your carpet's performance. Understanding the different types of fibers can help you make an informed decision when purchasing your new carpet.
Nylon:
This is the most popular fiber used in carpets because it's durable and affordable.
Polyester:
Polyester has the same qualities as nylon but it has better stain protection.
Acrylic:
Acrylic is durable, stain-resistant, and easy to care for. However, acrylic carpets may not stand up to foot traffic as well as nylon or polyester carpets might.
Wool:
Wool is soft, breathable, and provides great insulation for your home. But wool does require more maintenance than other materials. So it might not be the best option for everyone.
Choose the Best Pattern for Your Living Room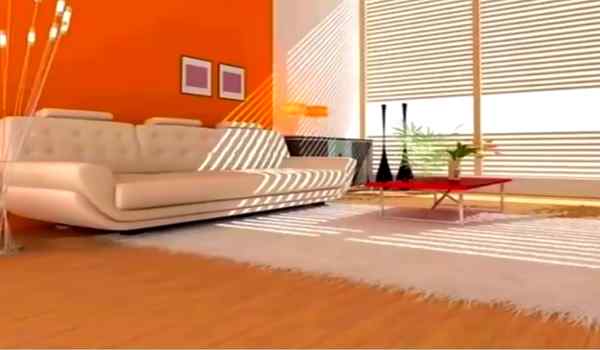 Patterns are an important part of any carpet. Patterns are not just an aesthetic choice. They can have a big impact on how comfortable you are in the room.
For example, geometric patterns are great for busy rooms because they provide visual interest and balance. Floral patterns are best for living rooms that need to feel more relaxed.
When you're choosing a pattern, it's important to take your needs into consideration. Will the pattern be too busy or too dull? Is this the perfect balance of color and design? The right pattern can make or break your living room. So make sure it matches your style before you commit to anything!
The Cheapest Option
When you're looking for carpeting, the first thing to consider is the cost. There are a lot of different factors that can affect how much carpet costs. Including quality, color, pattern, thickness, and more. If you want to save money on your purchase but still get a quality product. Consider buying a mid-grade carpet.
Mid-grade carpet is cheaper than high-quality carpets. But is still durable enough for regular traffic. It won't wear out as quickly as low-grade carpets and it's also commonly used in commercial spaces. Because of its long life span. You don't have to worry about replacing it every few years like with lower-end carpets.
The Medium-Price Option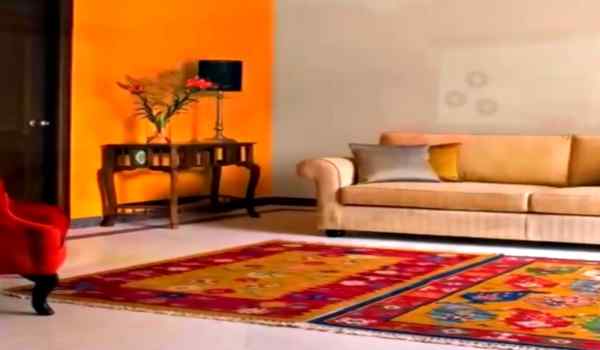 A great option when shopping for carpets is the medium-price range. This can be a little overwhelming because there are so many options in this category. But it's a good place to start.
The following blog post would be about how to choose the right carpet for your living room.
The Most Expensive Option
When you're looking for a carpet, you might be tempted to go with the most expensive option. But this isn't always the best decision. Quality is more important than cost. If you purchase an expensive carpet that isn't high quality, it may look cheap in your living room. Even if you have a large budget for carpeting.
A good rule of thumb is to choose something in the middle price-wise. The cheapest carpets are low quality and may fray or wear quickly. While the most expensive carpets are not necessarily better quality than the cheaper ones. By choosing a middle-priced carpet. You can make sure that your investment will last for many years without breaking down or looking cheap.
Conclusion
Carpet is one of the most popular choices when it comes to flooring for your living room. It's soft, and comfortable, and adds color and texture to your space. But it's not all about looks. You want something that is durable and easy to clean.
You've done the research, and you know what you want. But, how much do you want to spend? What color should you pick? What fiber is best? What type of pattern should you choose? There are so many options. But you're not sure where to start. Don't worry, we've got your back!
We've created this ultimate guide to help you through the process of choosing the best carpet for your living room. Each section includes the pros and cons of each decision. So you can make the right decision for your specific needs!