If you're looking to add some extra light and beauty to your pergola, there are a few things you can do. One option is to install some hanging lights. You can find a variety of styles and colors that will complement any surroundings. Another option is to install recessed lights in the columns. These lights will create a more elegant look and can be customized to match your home's style. Let's see How to Decorate a Pergola with Lights ?
Canopy of Icicle Lights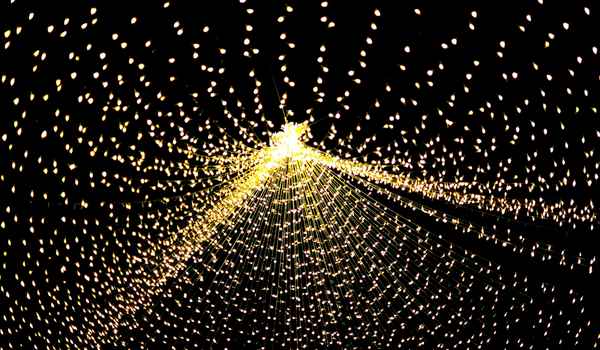 A pergola with a canopy of icicle lights is a beautiful addition to any backyard. This type of lighting can add an extra touch of elegance to your landscape and make your outdoor spaces feel like they are a part of the inside of your home. There are many ways to decorate a pergola with icicle lights, so you can create the look that you want.
You can use icicle lights to create a romantic atmosphere in your garden, or you could use them to add brightness and color to a more somber setting. You can also use them to create an illusion of height, which can be helpful if you have a small backyard or if you want to create an open-air space on top of a deck or patio.
Wrapped String Lights
Looking for a way to spruce up your pergola and add some extra light? Look no further than wrapped string lights. This easy decoration can be installed in minutes and can look beautiful anywhere there is a bit of space to hang them. Here are 8 tips on how to decorate your pergola with wrapped string lights:
The first thing you'll need is some string lights. You can buy these pre-packaged or you can make your own by following these simple instructions. If you're buying the lights, be sure to choose ones that have a thin wire frame so they'll fit easily through the holes in the pergola railing.
In addition to the string lights, you'll need some hooks or nails to hang them from. You can find these at any home improvement store or hardware store.
Mason Jar Lights
Looking to add a touch of elegance to your pergola? Try adding Mason Jar Lights! These easy-to-install lights are perfect for adding a bit of extra light to your backyard get-togethers or outdoor gatherings.
Here are 3 tips for decorating with Mason Jar Lights:
1. Start by finding the right Mason Jar Lighting fixtures. There are a variety of options available, so be sure to consult with a retailer or online resource before making your purchase.
2. Once you've found the perfect fixtures, it's time to decide on the style and color scheme you want for your pergola lighting. You can go traditional with twinkling lights, or experiment with brighter colors and patterns.
3. Finally, it's time to hang the lights!
Globe String Lights
Globe String Lights are the perfect way to decorate your pergola for any event. These lights can be used at weddings, and parties, and even as a decoration for your home. Follow these simple steps to get started:
1) Decide what kind of light you would like. There are many options to choose from, including traditional globe light strings or blinking lights.
2) Cut the string to the desired length. Be sure not to cut it too short or the string will not work properly.
3) Make holes in the top of each light post using a drill or hole saw. This will allow the string to drape through and be attached at the bottom.
4) Slide each light post into its respective hole and secure it with screws or nails.
Hanging Lanterns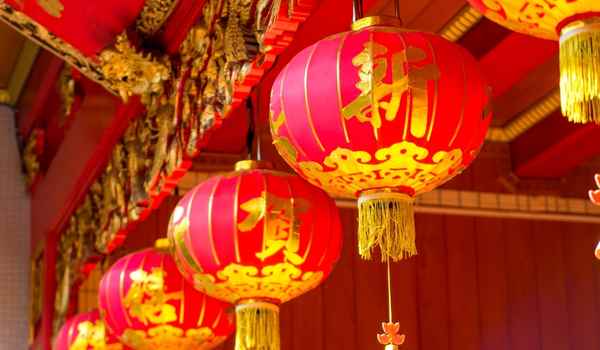 Hanging Lanterns add an air of warmth and elegance to any outdoor décor. Whether you're looking to spruce up a pergola for summer entertaining or create a centerpiece for your front porch, these small light fixtures are easy to install and provide plenty of illumination.
1. Decide on the style of lantern you want. There are traditional lanterns with a round or ovoid shape, and there are also more contemporary designs that feature angled poles and spherical lamps.
2. Find the right light poles. Look for poles that are sturdy but lightweight; they should be able to support the weight of the lantern without bending or breaking.
3. Install the lights.
Hanging Drum Lights
Hanging drum lights are a great way to decorate your pergola. These lights can be used to add brightness and style to any outdoor space. You can install them easily and they will look great year-round.
Perimeter Lights
Decorating a pergola with perimeter lights is an easy way to add a touch of beauty and pizzazz to your garden. There are many different types of lights that you can use for this purpose, so it's important to find the right one for your specific needs.
Here are some tips on how to choose the right set of lights for your pergola:
-Choose light fixtures that have a long cord, so you can position them far away from the power source without having to run extension cords throughout the area.
-Consider whether you want uplight or accent light fixtures. Uplights will create a brighter overall effect, while accent lights will provide just enough light to highlight certain features in your pergola.
Pergola Chandelier
Welcome to our pergola chandelier guide! In this article, we will show you how to decorate your pergola with lights. You don't need any special skills or tools to do this; all you need are some basic supplies and a little patience.
The first step is to find the right light fixture for your pergola. You can choose from a variety of different types of fixtures, such as pendant lights, tiered chandeliers, or wall sconces. Once you have chosen your fixture, measure the height and width of your pergola opening and choose the correct light bulb size.
Once you have purchased your bulbs and light fixture, it's time to install them on your pergola. First, attach the light socket to the side of the pergola using screws or wire connectors.
Curtain Lights
Adding a light show to your pergola can be an excellent way to spruce it up and make it look extra special. It's also a great way to add ambiance to your outdoor space at night. Here are some tips on how to decorate your pergola with lights:
1. Decide on the type of light show you want to create. You can choose from a simple string of lights, or something more elaborate with different colors and patterns.
2. Choose the right type of lighting for your pergola. LED lights are the best option because they're energy-efficient and last longer than other types of lighting.
3. Install curtain rods near the top of your pergola so that you can hang the lights easily.
Coach Lights
When you are ready to add some fun and festive flair to your outdoor space, consider installing coach lights! These small but powerful lights can be used to create an elegant and illuminated pergola or other structure. Here are a few tips on how to decorate your pergola with coach lights:
1. Decide on the theme or design you want to achieve. For example, if you're looking for a rustic look, go with traditional stars or garland lighting. If you prefer a more contemporary look, go with LED strips in disco-style colors.
2. Choose the right kind of light fixture. Hanging fixtures may be easier to install than pendant ones, but they may not provide as much light output as a tripod or column light.
Paper Lantern Lighting
If you're looking to add a touch of elegance and sophistication to your outdoor festivities, consider using paper lanterns. Here are 8 easy ways to decorate a pergola with lights:
1. String Garland: A simple way to add a touch of glamour is by hanging garland made of brightly colored paper lanterns. This can be done either before or after the pergola has been built.
2. Install LED Lights: If you have an existing light post or structure that can accommodate LED lights, consider installing them there instead. These lights are available in many different styles and colors, so you're sure to find one that suits your fancy.
3. Hang Fabric Lanterns: If you don't want any overhead lighting, consider hanging fabric lanterns from the pergola posts.
Drop Cafe Lights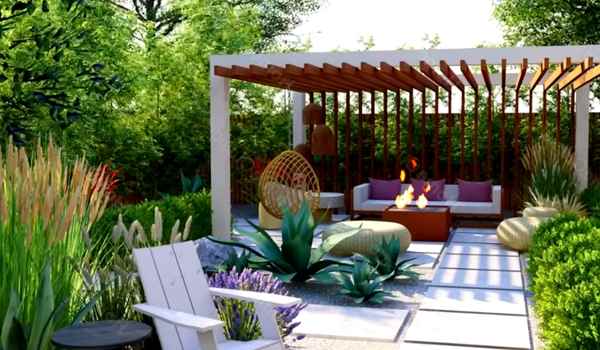 Creating a cozy outdoor living space doesn't have to mean sacrificing style. By installing drop cafe lights, you can add plenty of light without being too intrusive. Here are 3 tips for getting the most out of your drop cafe lights:
1) Choose fixtures that are both attractive and functional. Look for fixtures with sleek, modern designs that will complement your pergola's natural landscape.
2) Choose the right type of light. While there are many different types of drop cafe lights on the market, the two most popular are LED and halogen. LEDs produce a softer glow than halogen lamps, making them ideal for areas where you want to create an ambient atmosphere but don't want a bright spot of light.
3) Install multiple drops.
Conclusion
If you are looking to add some extra sparkle and glamour to your outdoor living space, consider installing a pergola! By choosing the right lights, you can create a stunning light show that will add an elegant touch to any gathering. So if you're thinking of adding a little extra oomph to your next summer bash, consider turning to a pergola as your go-to source of décor!